Exiway DiCube
The Exiway DiCube System is the addressable system for automatic testing, reporting, and supervisioning of your emergency lighting installation.
DiCube provides simple and intuitive local and remote access to emergency lighting devices and their data, while also allowing automatic testing and integrated monitoring. The system has the scalability and flexibility to meet the needs of any building design installation – small, medium, and large commercial buildings, including offices, banks, hotels, restaurants, and hospitals. Allows easy and virtually unlimited expansion, with no changes to your existing DiCube emergency lighting system.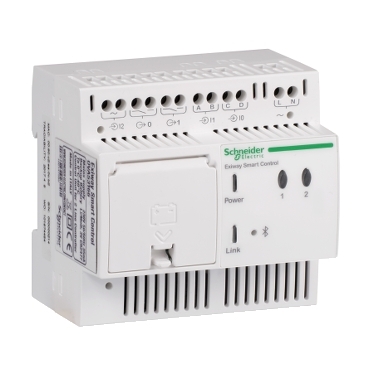 Features

DiCube System:
• Automatically runs functional and duration tests on all connected devices
• Scalable design and innovative components accommodate all installations, small to large
• With Exiway PC Suite, enables management, configuration, and control of devices throughout the building, locally or remotely
• With Exiway Suite (Android app), permits monitoring of all connected devices via free smartphone mobile app
• Integrates with the building management system (BMS)
• Allows easy installation of additional controlled devices with the Exiway Line Controller

Benefits

Simple
• Easy to install, commission, and maintain
• Low cost of ownership Connected
• Advanced connectivity via IP port, integrated Webserver, Android app, and software tools management
• Local and remote management via PC tool software
Advanced
• PC-based software for advanced maintenance
• Laser pointer activation for simplified luminaire addressing and testing
• VLDP (visual light data pulling) to access luminaire data
Long-lasting
• LED-based for lower power consumption and longer life cycle
• State-of-the-art battery technology for longer lifetime and reduced maintenance costs

Applications

The use of addressable systems is highly recommended and strongly advised in public buildings. Large sites have shown a great amount of interest in this type of installation, which is explained by the need for the centralisation of information on the operating state.