Amico
Flexible, perimeter cooling for smaller IT environments
Efficient room cooling with a low cost of ownership.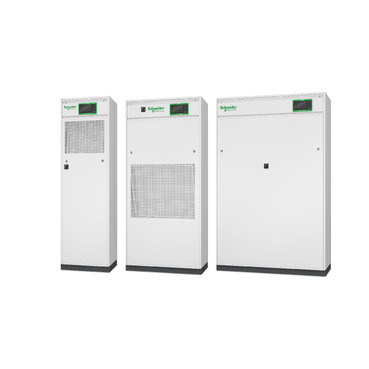 Features

This discrete, perimeter cooling unit brings true air conditioning within the scope and budget of even the smallest applications. Perfect for racked and non-racked IT loads. The small footprint with front accessible internal components meets the diverse requirements of smaller IT spaces, including computer rooms, telecom rooms, and controls rooms. The speed control of the fans means airflow delivery can be tailored to the application, while the microprocessor controller provides precise temperature control.



Benefits

Availability

Multi-functional Microprocessor Controller - Allows the units to restart after a power failure without intervention; Allows for room level redundancy with up to ten units operating in a group; User friendly navigation with icon based displays to indicate mode of operation as well as room conditions; Allows for communication with multiple Building Management System protocols.

Manageability

Heat Rejection Configurations - Available in air-cooled, water-cooled, and chilled water systems

Total Cost of Ownership

Small Footprint - Efficient use of space with a small footprint provides the ability for the unit to be placed in a corner or even installed into a partitioned space.

Compatibility

Building Management Systems - Units are designed to work with the most common BMS systems including BACnet and Modbus.