Flywheel
Compatible with three-phase UPS products as an environmentally sound reliable energy storage device for installations requiring short backup time. May also be implemented with batteries to isolate them from short term power outages. Flywheels offer low maintenance and long life in the field.
End-of-Sale Notice
Highly reliable, footprint saving, environmentally sound energy storage solution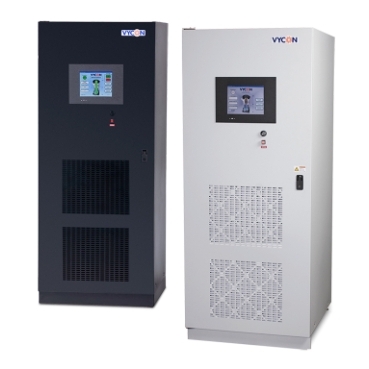 Features

Flywheel products store and deliver DC power utilizing the kinetic energy stored in the high speed rotation of the flywheel in each product. A single connection to the UPS is required to both charge and discharge the energy storage unit. With the flexibility to install as a single unit, or multiple units in parallel, these products may also be deployed with batteries.