Robust
Extra strong wiring devices with impact resistant class IK09 for high traffic environments. Useful in schools, airports, hospitals, sports arenas etc.
Robust is a range of high impact-resistant wiring devices that includes socket-outlets, push-buttons and network outlets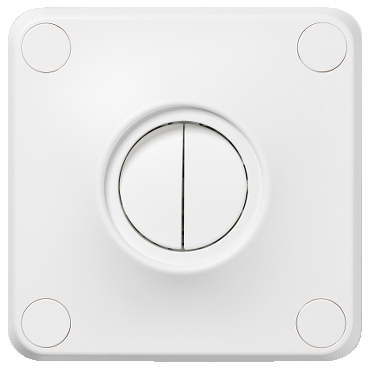 Features

Robust is the choice for you when you need something extra. Something that holds for hard knocks, something that lasts in harsh environments. With the cover frame attached to four additional screws in the wall, Robust also provides extra protection against vandalism. Robust are the devices for those who need something extra durable and safe in public environments.

The Robust Range includes the following features:

Switches and push-buttons in the most common variants
Single and double socket outlet
Swedish telephone outlet
Center plates for antenna and modular outlets
1 and 2-gang outer frame

Specifications

Outer frames protect the devices against tampering or dismounting parts while in place
Slim design without exposed edges sticking out from walls

Sleek installation design includes 4 hidden extra screws giving it a robust and clean look

Box for surface mounting. This part has an IK08 class.

Benefits

Strong: High impact-resistant class, IK09, according to the international standard IEC62262.
Safe: Decreased number of damaged electrical devices that can be reached by for example children.
Cost-saving: Less work to replace broken electrical switches and outlets.
Easy to use everywhere: No special flush boxes are needed, only existing standard boxes.
Easy to install: The same technical insert as in our other standard ranges.
Environmentally friendly: Halogen-free and fulfills the RoHS requirements.

Applications

Robust wiring devices are designed for a wide range of applications in various industries, such as:

Schools
Hospitals
Airports
Shopping centers and malls
Corridors or hallways
Public areas that are exposed and high traffic areas.